Tired of paying $30+ for a bottle of rosewater face mist?  Learn how to make your own luxurious spa-quality DIY Rosewater Facial Mist for less than $2 per bottle!
Rosewater and Santa Fe
About 5 years ago, I went on a girl's weekend trip.  At the time, I had a 2-year-old, was incredibly unfulfilled in my marriage (to a narcissist), and really, really, needed a weekend away.  My dearest friend, who lived in Colorado and who was recently divorced, agreed met me in Santa Fe.
When we got there, there were heavy clouds in the sky, a skyline of snowy mountains, and an abundance of green trees (which are things often taken for granted in other places in the country where rain is abundant, but which are treasured in the dry New Mexico climate).
Healing in Santa Fe
As a mom of a young child, in an unhappy marriage, I found the experience to be quite nurturing and healing.   Sure – it had been the first weekend away since my daughter was born, but there magic and healing in the small, artsy town of Santa Fe with my dear friend.
While we were there, we visited a couple spas and picked up handcrafted Rosewater Facial Mists.  It was nourishing, hydrating, and softening, while providing an antioxidant boost.
Ever since then, I've wanted to re-create that spa experience with a DIY Rosewater Face Mist, and I finally did it!
DIY Rosewater Face Mist
To capture the healing and nourishment that I experienced in Santa Fe, I wanted to carefully craft a DIY rosewater face mist that balanced everything my skin needed.
To make this DIY Rosewater Face Mist, start by boiling the leaves from roses.
These boil in water, for about 10 minutes, to impart all of the color and properties into the water.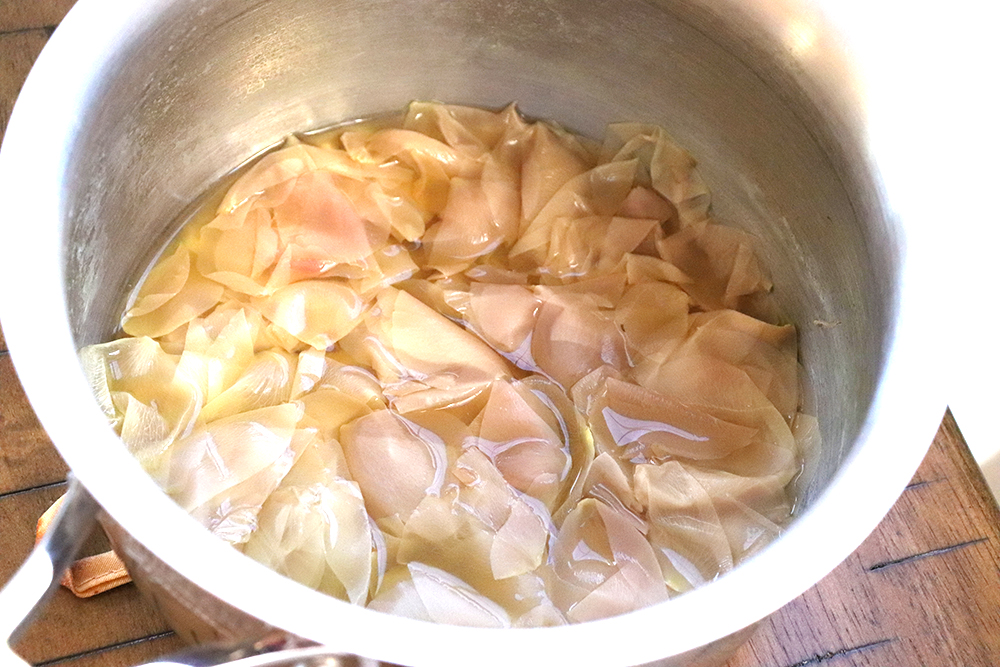 Then, you strain the rose-infused water and add it to a glass spritz bottle, dilute it with 3-parts water, and add in lavender and frankincense essential oil.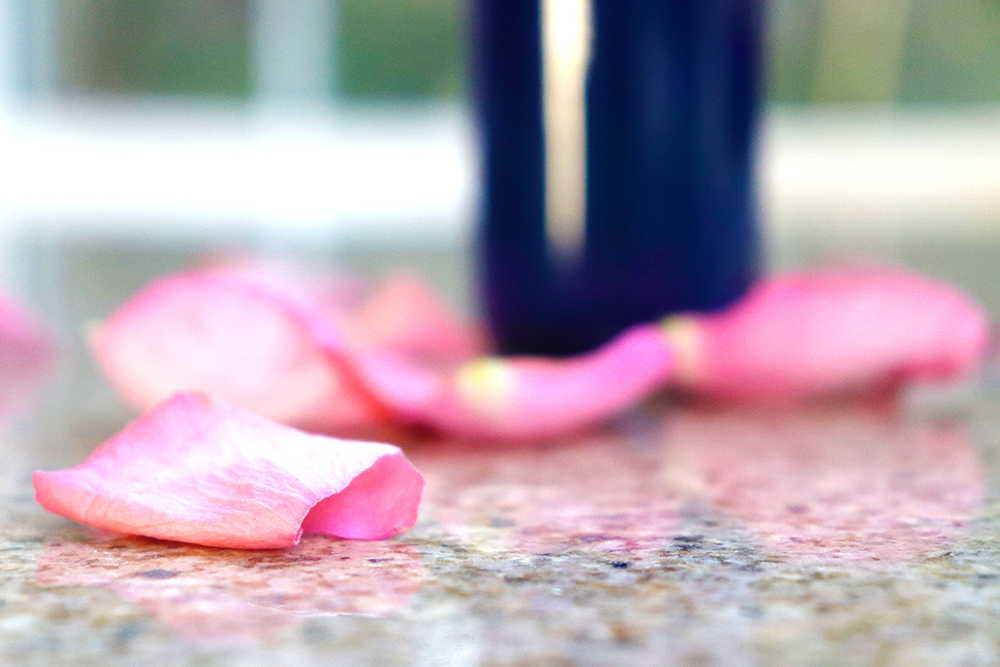 And that's it! That is all you need to make a DIY Rosewater Facial Mist. Guaranteed to be refreshing, fragrant, and nourishing.
How Long Does it Last
This DIY Rosewater Face Mist will last for about a month!
Printable Recipe – Rosewater Face Mist
Do you want to print out this recipe to hang on your fridge or share with a friend?  Here is a printable version!
Ingredients
Glass sprayer bottle
2 fresh roses
distilled water
10 drops lavender essential oil (optional)
10 drops frankincense essential oil (optional)
Instructions
Remove rose petals from stems and add to a small pan. Fill with enough water to submerge petals, then boil on high heat for 10 minutes.
Strain water into a mason jar, and discard/compose rose petals.
Fill glass spray bottle with 1 parts rose water and 3 parts distilled water, Add in essential oils (optional), and mix well.
Spray on clean facial skin, avoiding eyes, two times per day.
https://homemadeandhappy.com/diy-rosewater-face-mist/
Pin it – Rosewater Face Mist
Want to pin this for later?  Just click on the image below!