Delicious, tender cherry bbq pork ribs made on the grill, with a homemade spice rub and freshly made cherry bbq sauce.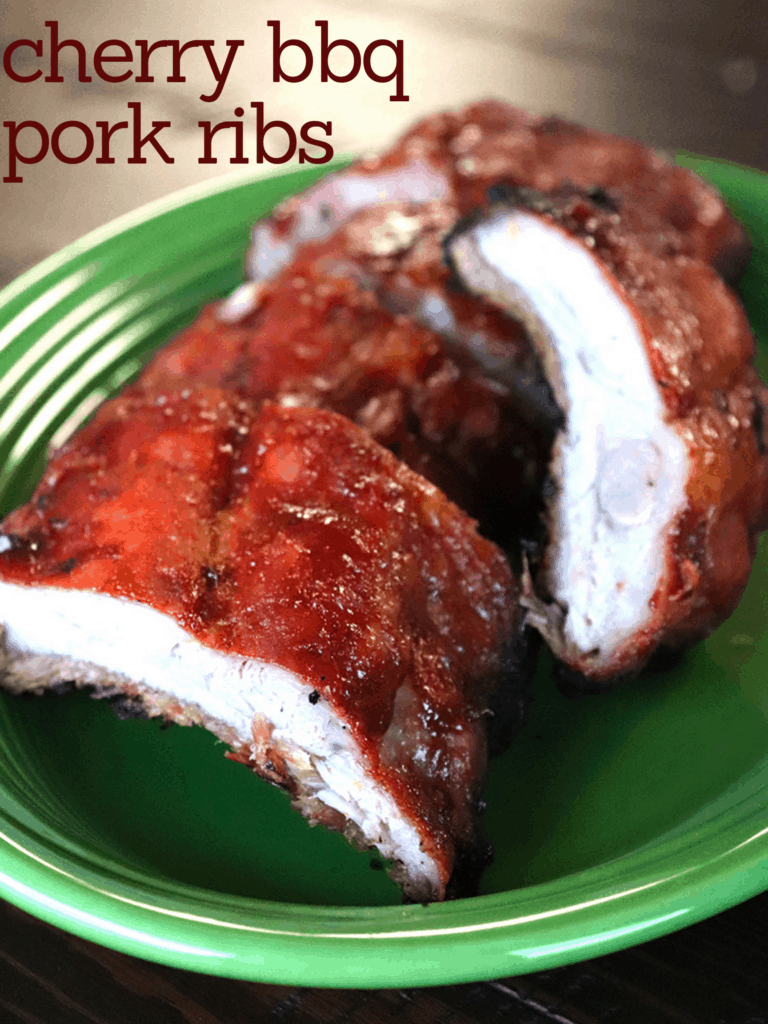 Every spring when the warmer weather arrives, I get anxious to dust off my grill and start cooking outside again!
I love trying out new types of rubs and barbecue sauces, and I recently found a combination of a simple rub and a cherry bbq sauce that is phenomenal and fail proof.
When I paired the simple rub and cherry bbq sauce with pork back ribs – it is soooo so good. This is a recipe you're going to want to make all summer long.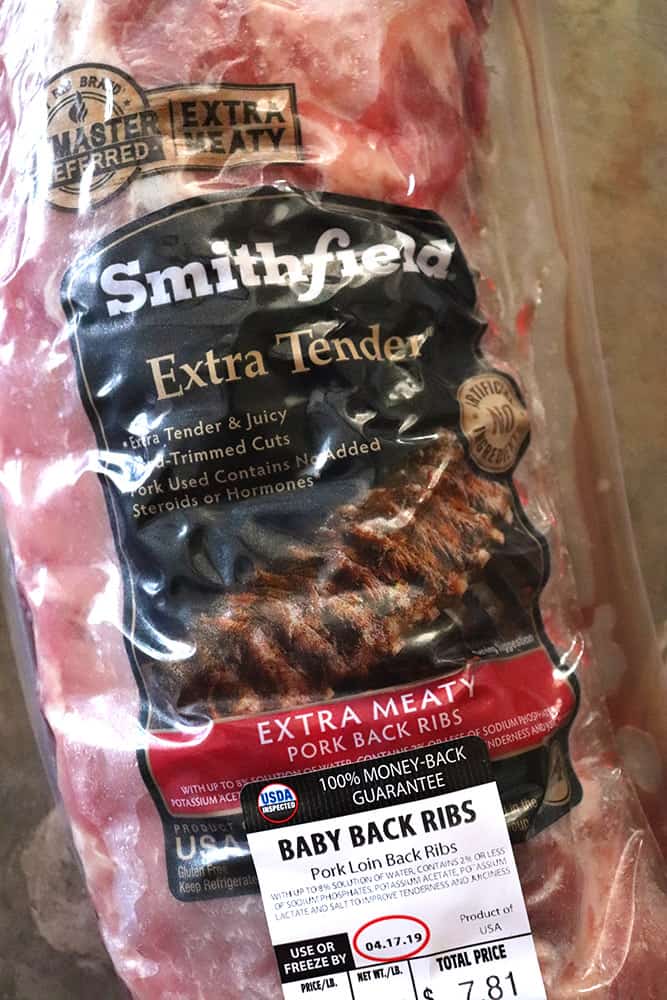 If you haven't ever grilled ribs before, it can seem a little intimidating, but with the right ingredients, it comes out perfect every time!
Tender Pork Back Ribs with Cherry Molasses BBQ Sauce
I love that this recipe is easy and doesn't require too many ingredients!
You'll start by creating a simple rub made with 3 tablespoons of brown sugar, 1.5 tablespoons paprika, 1.5 tablespoons salt, and 1 teaspoon garlic powder. Rub the mixture into the ribs and let it rest for 30 minutes.
Next, make the cherry bbq sauce. Combine 1/2 cup ketchup, 2 tablespoons of cherry preserves and 2 tbsp Worcestershire sauce. Warm the mixture in a pot over medium heat for 5 minutes, then set aside.
Grill the ribs at 300 degrees for 30 minutes. Remove the ribs and wrap in foil with a little bit of apple juice. Increase the grill to 375 and return wrapped ribs to cook for 30 more minutes.
Remove ribs from foil and baste with cherry bbq sauce. Reduce the grill to 300 and return the ribs for 15 minutes.
And that's it! Pull the ribs off the grill and enjoy!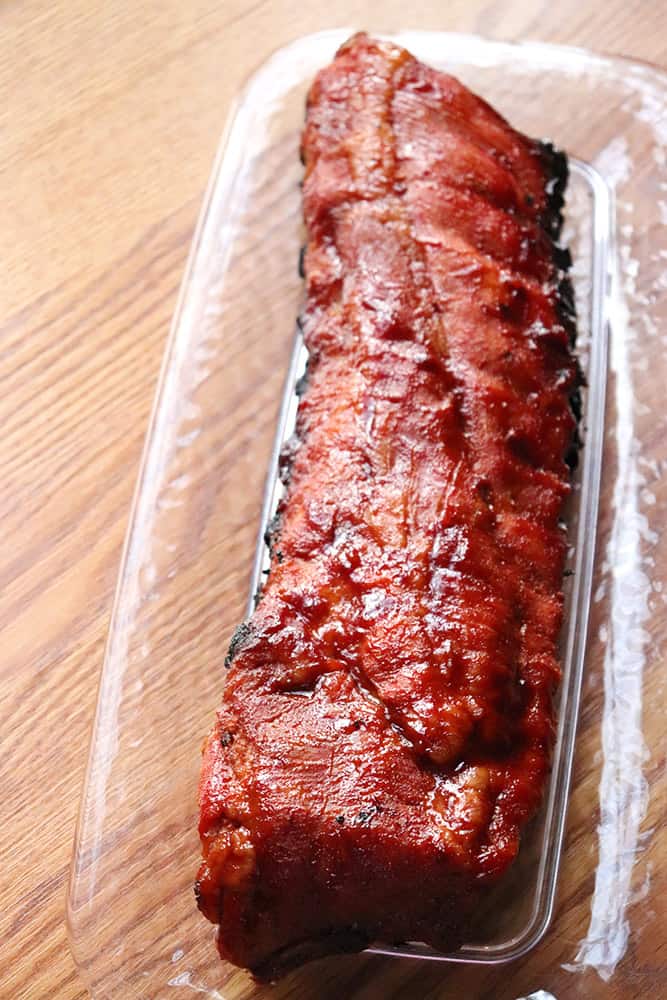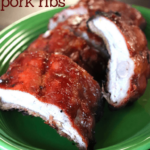 Tender Pork Back Ribs with Cherry BBQ Sauce
Cook Time
1
hour
15
minutes
Total Time
1
hour
45
minutes
Ingredients
3

lbs

pork back ribs

3

tbsp

brown sugar

1.5

tbsp

paprika

1.5

tbsp

salt

1

tsp

garlic powder

1/2

cup

ketchup

2

tbsp

cherry preserves

2

tbsp

Worcestershire sauce

1/2

cup

apple juice or water
Instructions
Combine brown sugar, paprika, salt, and garlic powder in a small bowl.  Rub mixture into ribs, and refrigerate for 30 minutes.  

Meanwhile, combine ketchup, cherry preserves, and Worcestershire sauce in a small saucepan over medium heat.  Bring to a gentle boil, reduce heat, and simmer for 5 minutes.  Remove from heat and set aside. 

Preheat the grill to 300 degrees.  Place ribs bone side down on the grill and cook for 30 minutes. 

Remove the ribs and wrap in foil, adding 1/2 cup apple juice or water to the foil packet, then return to the grill and increase temp to 375.  Cook an additional 30 minutes. 

Remove ribs and discard foil.  Baste the ribs in the cherry bbq sauce, reduce grill back to 300 degrees, and cook 15 minutes, then remove from heat. 
These ribs pair perfectly with a homemade dinner rolls!