Want to know what vegetables you can grow in grow bags? This article will tell you which veggies to grow!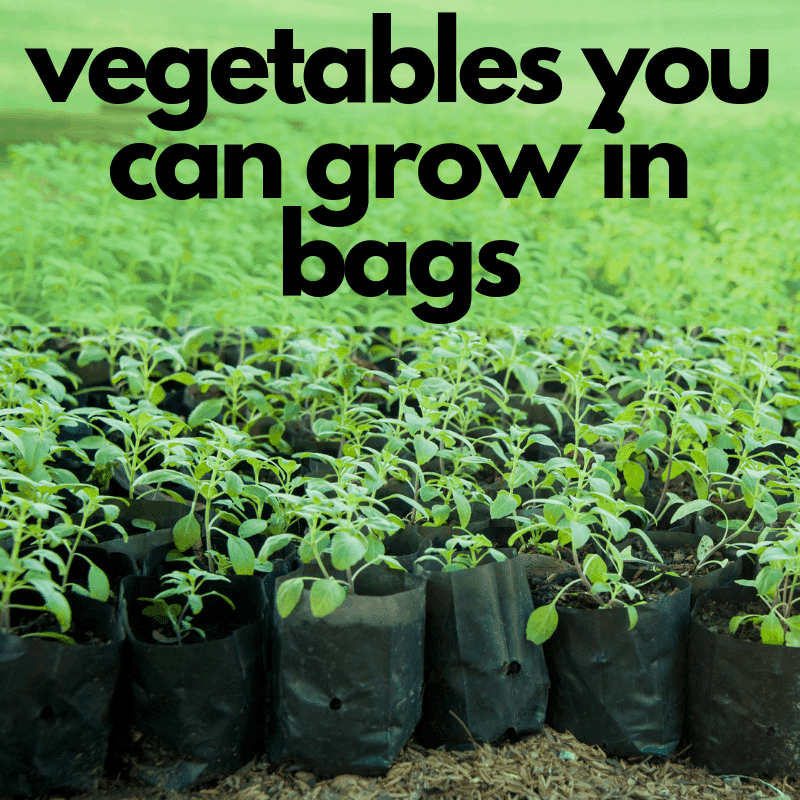 If you live in a small space or in an urban environment where you are unable to garden, you may be wondering how you can feed your family garden fresh foods you grow yourself.
One answer is growing what you can in containers or grow bags.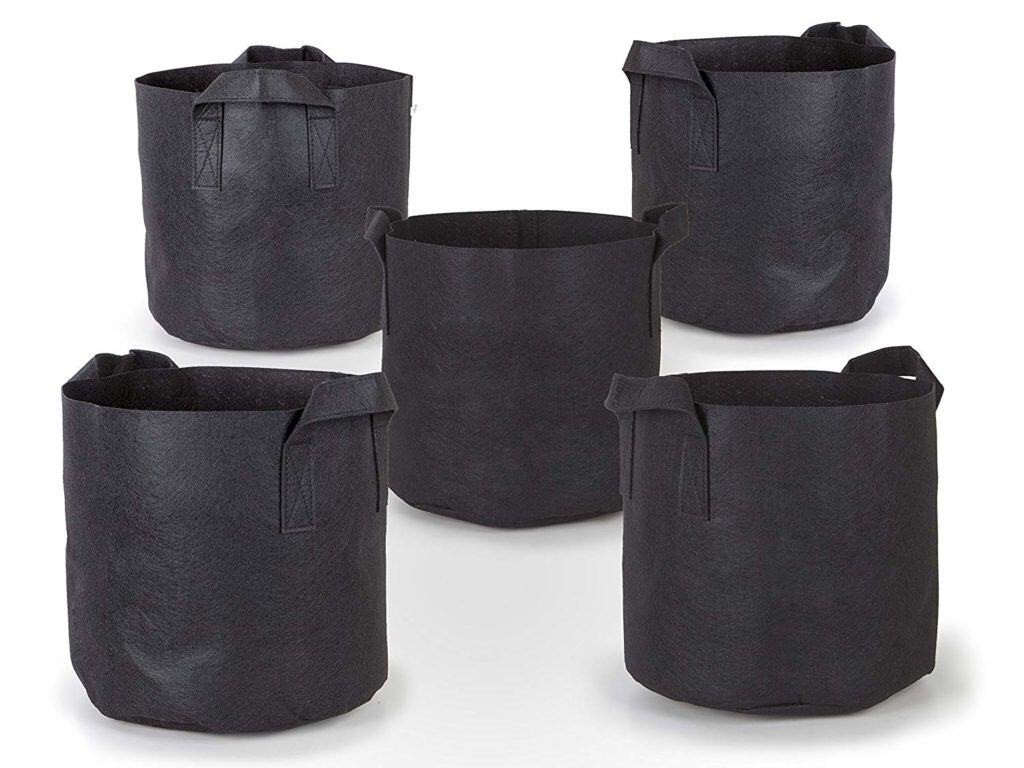 What are Grow Bags?
If you have never seen a grow bag, they are thick, heavy duty bags with a flap on the side made for growing certain types of vegetables in a tight space.
While grow bags aren't appropriate for every plant you may want to grow, there are several vegetables you can grow in grow bags quite easily.
What is the Difference Between Grow Bags and Plastic Pots?
You may wonder why you would use a grow bag instead of planting in plastic or ceramic pots.
Grow bags have a couple key advantages over pots, including:
Healthier plant roots
Breatheable fabric that helps with temperature control
Prevents over watering, as the fabric can absorb excess moisture
To learn more advantages of grow bags, check out this article.
What Vegetables You Can Grow in Grow Bags?
Potatoes
Potatoes grow underground which makes them perfect for growing in a grow bag.
Start off with 12 – 18" of soil in the bottom of your bag, add your seed potatoes and cover.
As the leaves of your potatoes begin to poke through the soil, cover them with more soil. Once you reach the top of the grow bag, let your potatoes grow freely.
When the leaves turn yellow, your potatoes are ready for harvest. Simply release the flap on the side of the grow bag and harvest.
Onions
Onions, like potatoes, are an underground crop and can grow well in grow bags.
Plant onion bulbs with the root side down and cover with just enough soil to allow the top to peek out.
Water as needed and place in an area where they will get a minimum of 6 hours of sunlight a day.
Harvest when the bulbs are large enough to suit you and the tops have turned yellow and begin to fall over.
Peppers
Peppers do well in grow bags as well even though they do not grow underground.
Plant seeds or plant starters as you normally would making sure your grow bag is large enough to handle the pepper plant.
Because they are in a grow bag, you may need to provide some support for the stem if your plant becomes too large to do so on its own.
Tomatoes
Tomatoes aren't usually thought of as a grow bag plant, but certain varieties do quite well.
You'll want to make sure you have a determinate variety meaning the size of the plant is generally known. Roma tomatoes are a good determinate tomato plant to start with.
Plant as you normally would in your grow bag and stake as you need to give it the support it needs.
Note: Grow bags are not typically used with a tomato cage due to the size constraints of the bag.
What Kind of Grow Bags Do I Need?
Plant grow bags come in a variety of sizes. The size you need will depend on your plant.
For instance, potatoes do best in larger grow bags while onions can be grown in a smaller one.
Be sure to take this into account when you're purchasing your grow bags before planting.
247Garden 5-Pack 7 Gallon Grow Bags/Aeration Fabric Pots w/Handles (Black)
OPULENT SYSTEMS 5-Pack 5 Gallon Grow Bags Heavy Duty Aeration Fabric Growing Bag Thickened Nonwoven Fabric Containers for Potato Plant Pots with Handles (Black)
10-Pack 5 Gallon Grow Bags for Potato/Plant Container/Aeration Fabric Pots with Handles (Black)
Delxo 20-Pack 1 Gallon Grow Bags Heavy Duty Aeration Fabric Pots Thickened Nonwoven Fabric Pots Plant Grow Bags
YOSICO 2-Pack Black 10 Gallon Garden Grow Bags Durable Plant Growing Bags Outdoor/Indoor Vegetables Bags with Handle Access Flap Waterproof Container Bags (2-Pack/Black)
More Gardening Tips